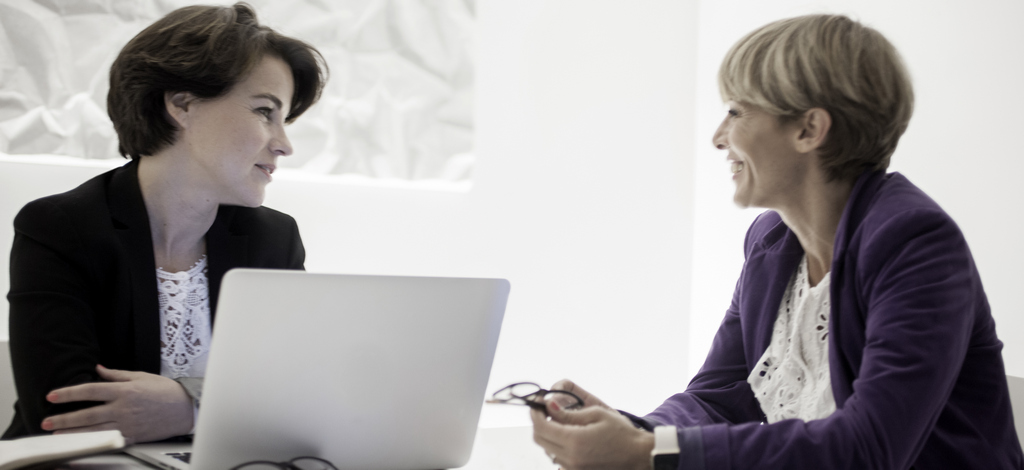 We did not know how to introduce ourselves, so that we chose to introduce each other. Here's the result.
ANA EROSTARBE
I would like to introdude you to Ana so that your first impression is through my words.
If you want to know about what she has achieved up to now you will certainly find more information here. But, for me, the most interesting things about Ana can't be found in any standard list of tasks. For example, not a single detail escapes her when she is listening to a customer. Furthermore she knows how to ask exactly the right questions ay every moment and then, almost magically, obtain a clear-cut and definitive answer.
Many years in this profession have turned Ana into a consummate multitasking professional: equally good at performing strategy and analysis, design, implementation, management and creativity. And everything is done with exquisite taste. She is the perfect combination of sense and sensibility. And she is equally at home in the back office making plans or out in the field implementing change.
Trust her if she tells you that any job is not yet complete, because the ultimate result will be infinitely better.
PILAR KALTZADA
This is not an easy task, but let me try to tell you about Pilar as I see her.
If you thought that you knew something about Pilar's career then I suspect that you have almost certainly seen only the tip of the iceberg. For example, she only needs a few hours of sleep per night and she is a very discreet person. And this is in addition to her exceptional abilities at so many other things.
It is often said that Pilar was born with her eyes open, and that her capacity for insight stems from this. Lightning fast in her analysis and inspired in her solutions – the mix is unbeatable. Any attempt to emphasise her communicative abilities would be like trying to stress that the sea is blue. As far as our personal communication is concerned, a simple glance is often all we need in order to communicate our thoughts.
Those who have been around her will certainly know what I am talking about. They will also know that, above all, she is also wonderfully human.